Basic DBS checks
You can apply for your own basic level criminal record check as there are no legal requirements to be met in order to apply for a basic check.
If you live in England or Wales, you can apply directly through the government website here .
If you live in Scotland or overseas (including the Republic of Ireland), APCS can process a basic check for you here.
A basic DBS check shows all unspent convictions, and can be used for almost any job role. Basic checks are also on average the fastest DBS checks to be completed, with most APCS Basic checks coming back within a day!
Standard or enhanced DBS checks
Unfortunately, self-employed individuals are not allowed to apply for their own standard or enhanced checks.
If an employer or organisation you are volunteering for has asked you for a standard or enhanced DBS check, approach them and ask who they are registered with to process their DBS checks. This can be schools, charities, anyone who is asking you to carry out work on their behalf.
Please note, the organisation undertaking the DBS check on your behalf must be legally eligible to request the standard or enhanced checks on you. Unfortunately, not everyone is eligible to have these types of checks, you must be either working in certain roles, or be directly working with children or vulnerable adults. You can find out more about the standard and enhanced DBS criteria on the government website here .
Do I have to pay for my DBS check?
If you are applying for the basic check using either of the aforementioned methods above, then yes you will be asked for payment.
If you are applying for the standard or enhanced DBS checks, then it is possible the organisation that has applied on your behalf will pay for your check, or reimburse the cost for you.
It is always best to check with the employer what their terms and conditions are before you apply for a DBS check!
The government fees for the DBS checks are outlined below: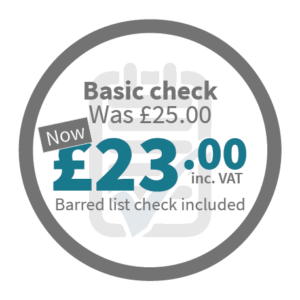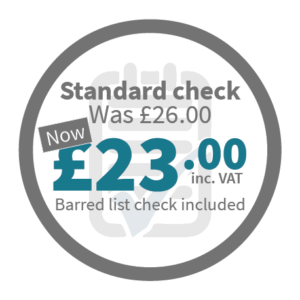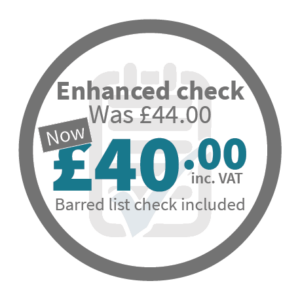 Please note, the above fees do not include any administration or postage fees.If you have any questions regarding DBS eligibility, or would like to find out more about what APCS can do for you, please give us a call on 0151 638 6158 or email
enquiries@accesspcs.co.uk
.